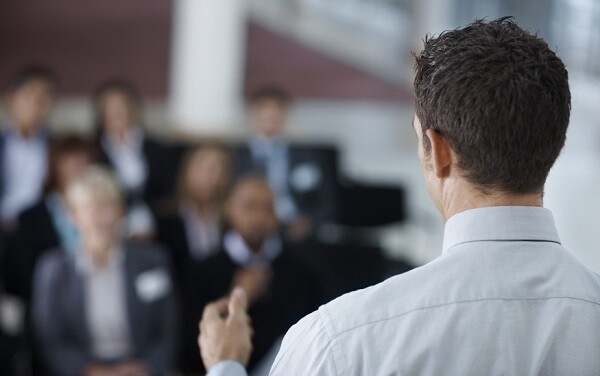 Proposals for the Virginia APPA 2023 Annual Conference are being accepted through March 1st, 2023.
Elevating the User Experience: Customer Service on Campus in a Digital Age.
Educational Facilities colleagues and Business Partners alike are encouraged to submit conference presentation proposals pertaining to current issues and challenges faced by educational facilities management, especially around the theme of Elevating the User Experience: Customer Service in a Digital Age.
Single presenters, group presentations, and panel formats will all be considered. The intended duration will be (roughly) 45 minutes of content/activity and 10-15 minutes Q&A for a total of 60 minutes. We are especially interested in presentations that might count toward professional Continuing Education credits for engineers, architects, CPAs, project managers, energy managers, facilities professionals, licensed tradespersons, among others.
All presentations should fit into one of the following tracks:
General Administration (to include Finance and Accounting) and Policy.

Utilities (including energy and controls) and Sustainability

Maintenance and Operations

Capital Improvements and Construction (e.g., design and project management)

Grounds and Custodial

Safety and Security

IT
Presentations at the conference will be as follows:
Thursday, March 30th: Two breakout sessions in six rooms (i.e., 12 sessions)
Friday, March 31st: One breakout session in six rooms (i.e., 6 sessions)
The Application walks you through the submission process. To submit a proposal for the 2023 Conference, carefully complete, sign, and send no later than the end of business on March 1, 2023. See the instructions in the application.
Thank you!
Adam Moyer, VP for Conferences
Some suggestions to spur your thinking!
1. User Experience Basics for buildings – Temp, RH, IAQ, aesthetics, sound, lighting
2. User experience – The softer side – visual impact, first impressions, color palette, wayfinding, landscaping
3. IAQ – What is required, how do we measure, how to use analytics to manage, what about transparency and dashboarding
4. Outside Air – History, ASHRAE, and now post-COVID best practices for optimization
5. Customers – Are we serving them, what is important now, how to get customer feedback and how to use that valuable feedback. Measuring great customer service.
6. Designing Space Considerations – Futureproof, post-COVID hybrid, great user experiences
7. HR Perspective – What do customers and staff expect? What questions do candidates ask? Trends, generational new needs, etc.
8. Facility Managers – You are now User Experience Managers – You will have additional areas of responsibility and thoughts to now start managing
9. Service contractors – Need to be part of the solution. How they can step up. Service Level agreements. Better scopes of work. KPI's
10. Analytics – The ability to monitor performance in real-time 24/7 and alarm key system deviations."